Pharmaceutical artworks & packaging design –
Specialists in providing pharmaceutical packaging artworks for the pharmaceutical, biotech and healthcare industry
---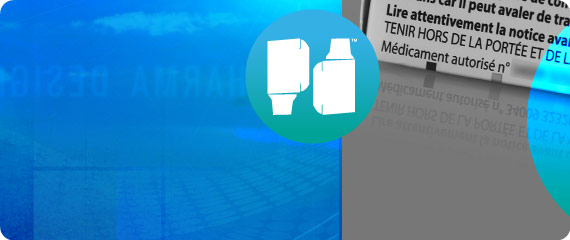 A service designed for pharma and biotech
Pharma Design is the most experienced 'pharma only' artwork specialist company in the UK
Independently established in July 2005, we continue to operate independent and 100% pharma–only focused.
We are unique in that we did not evolve as a spin–off company. We are better placed to serve you neutrally and more competitive.
Since 2005 we've developed our pharma expertise and knowledge which results in more accurate and compliant artwork for our pharma clients.
---
A dedicated service for pharma
When Pharma Design was formed in 2005 there was a real lack of options for pharma companies looking for pharmaceutical artwork support.
If you were looking to outsourcing your pharma artworks, there was only two real options:
Manufacturer / Printer:

Premium cost service; large over heads
Artwork department exists as a bolt on service



Design agency:

Lack of pharma knowledge and legislations; compliance issues, increased risk
Wasted money on application fees; deadlines missed, additional amendments
What pharma and biotech companies required then, and even more today, was a specialist service dedicated to pharma.
We understand the latest developments in regulations within the pharma industry. And you can benefit from our pharma expertise which can save you time and money with your pharmaceutical artworks.
---
Pharma industry experience since 2002
Our knowledge and expertise is from working in the pharma industry since 2002.
We have gained insights and developed the specific processes and control methods which are exactly required in medicinal products for human use.
We maintain the high levels of safety and quality to produce your pharmaceutical artworks.