Pharmaceutical artworks & packaging design –
Specialists in providing pharmaceutical packaging artworks for the pharmaceutical, biotech and healthcare industry
---
Pharmaceutical packaging artwork types
We provide a specialist service of precision driven artwork origination and print–ready files for any type of pharmaceutical primary and secondary packaging, which include the following:
Folding boxes / Cartons
Patient information leaflets (PIL) / Information for users (IFU)
Summary of Product Characteristics (SmPC)
User Testing – Patient information leaflets (PIL)
Instruction Booklets / User Manuals (Patient)
Combi / Large Format Leaflets
Blister Foils
Tubes
Sachets
Adhesive Labels
Pouches and Outserts
Diagrams or Illustrations (product usage instructions)
Bespoke Symbols or Pictogram Graphics
Medical Devices and CE Marking
Can't find an artwork item in the above list?
No problem. Please
Contact Us here
to request a specific pharmaceutical packaging item.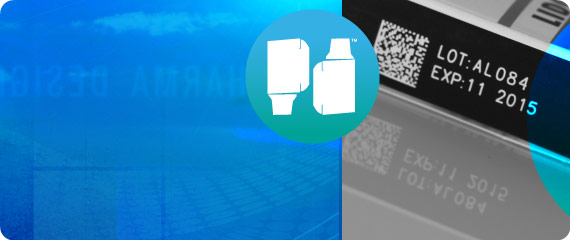 ---
Pharmaceutical artworks for any stage: from mock–ups to 'print–ready' files
Our pharma artwork service covers the full life cycle of a pharmaceutical product
From the initial management of regulatory data and texts, early stage pharmaceutical artwork product labelling mock–ups – through to MAH applications and post-approval activities. You can control and distribute your 'print-ready' artwork files when you're ready.
We have years of experience in both new and taking existing branding designs (or early stage packaging concepts): taking these and developing into fully compliant designs for multiple EU markets, in multiple languages; creating secondary market branding submissions; harmonised presentations; two or more multi language submission artworks.
---
Accuracy and Quality Assurance in pharmaceutical artworks
Pharma Design was the first pharma-only artwork origination specialist company in the UK...
... this means we have a greater understanding of our pharma customer requirements and needs. Our knowledge and expertise means pharma artwork amendments and change requests are completed more accurately and faster.
Since July 2005, Pharma Design has demonstrated the technical expertise and experience required for the pharmaceutical and healthcare sector. Our clients benefit by receiving our specialist service and pharma experience which means greater accuracy and minimised errors across all artworks.
Our in-house processes and Quality Assurance are based on years of expertise and working closely in partnership with our clients and Regulatory Affairs. This helps us to maintain high accuracy, reduce the rounds of amendments and change requests. With artwork projects completed faster, our clients have more time to focus on their core business activities.
---
Multi language pharmaceutical artworks
With multi language pharmaceutical artwork projects comes additional complexities in the artwork process. Foreign languages need to be handled and managed, implemented and checked. This is why you require a focussed company and specialist in pharmaceutical artwork creation.
Pharma Design are familiar with National and EU submission legislation information when it comes to multi language pharmaceutical artworks. And being a specialist means your multi language updates are implemented correctly. We reduce your risk of errors.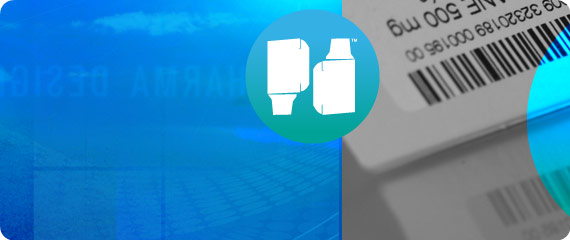 Non–pharma specialist providers, e.g. general design agency or manufacturer/printers – requests can be misinterpreted and not understood. Non–compliant pharmaceutical artworks will waste your time and money during the submission process. The situation is magnified in the event of manufacture and in the worst case scenario, reaching the patient.
Pharma Design can ensure multi language pharmaceutical artworks, whether new artworks or amendments, are completed correct the first time.
---
Pharmaceutical artwork approval process and Quality Control (QC)
If you are currently looking at outsourcing your pharmaceutical artwork process or if you are looking at making changes to your existing artwork process, Pharma Design can provide support with your artwork approval process and Quality Control (QC).
We can advise and review your current approval process as part of your pharmaceutical artwork process. We can also offer additional services to help make improvements which are focussed on more accurate artworks. These methods can speed up your internal approval processes. Less time spent on your internal proof reading and QC checks can mean further increased productivity and efficiency. This can be especially critical on large, multi language projects.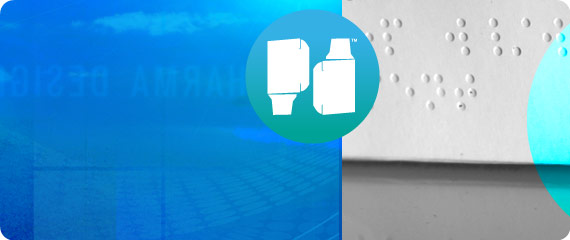 ---
Pharmaceutical artworks for all stages
New pack designs – concepts
Product launch artworks
Early stage, submission artwork mock–ups
Local market–specific branding
Alternate branding designs
Branding application to multiple packaging formats, e.g., cartons, sachets, labels etc
Full package livery design applied, e.g., demonstrated on multiple faces
Patient/pharmacy friendly design, i.e., safer medicines, legibility, compliance
Branding repositioning – redesign and rebrand launches
Print–ready files